About Us
Welcome to The Acorn Boys Co! We are so thrilled you're here! What started as a hobby between our oldest son and myself has become our family business! We appreciate your support and we look forward to growing this business to be able to give back to the Youth Hockey Community in a BIG way! We hope to grow the game of hockey specifically in Northern Colorado and give everyone the opportunity to play the sport we love!
OUR MISSION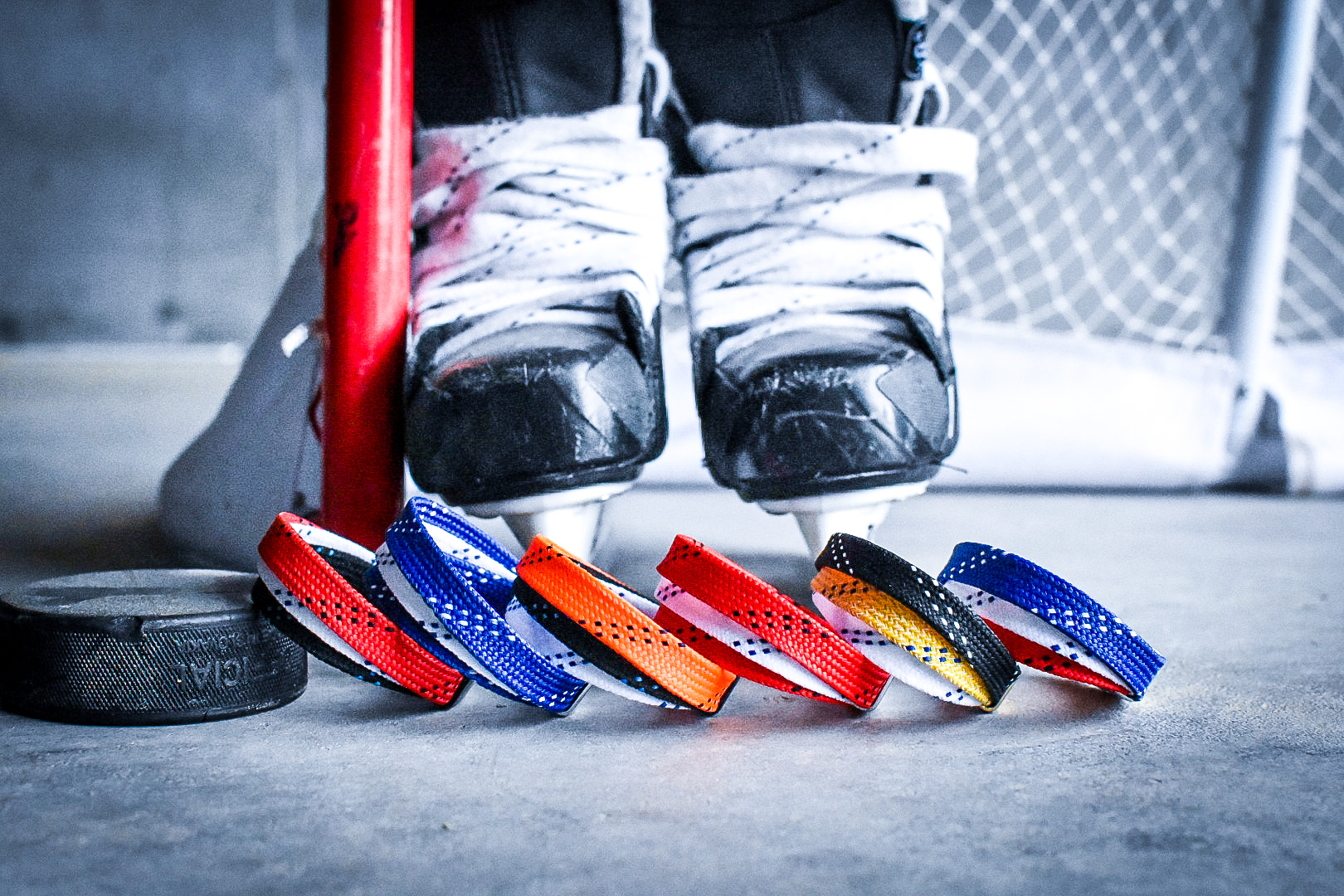 We love hockey. We love the game and our mission is to spread the love of the game all around the world! Our ultimate goal is to build this business around YOU, our customers! Youth hockey is the future of the game; join us as we give back to the Youth Hockey Community!
Each season we will be giving out a hockey scholarship to one lucky kid. Depending on where you play this could cover all or part of your season's fees, allow you to grab some new gear, pay for your travel on an away trip or better your off-ice training set-up! How you use the scholarship fund is up to you! Additionally, each month we will open up entries to be featured on our website - players chosen will have their photo on our site, a direct link to your Instagram page and a short summary of who you are, where you play and what your Instagram feed is all about! Our hope is that anyone who comes across our website will read this and follow you! We want to help YOU grow your audience and be seen by people around the world leading to new opportunities, sponsorships and more!
Make sure you are following us on Instagram and checking our page regularly for more information about how YOU can be featured!
MEET THE BOYS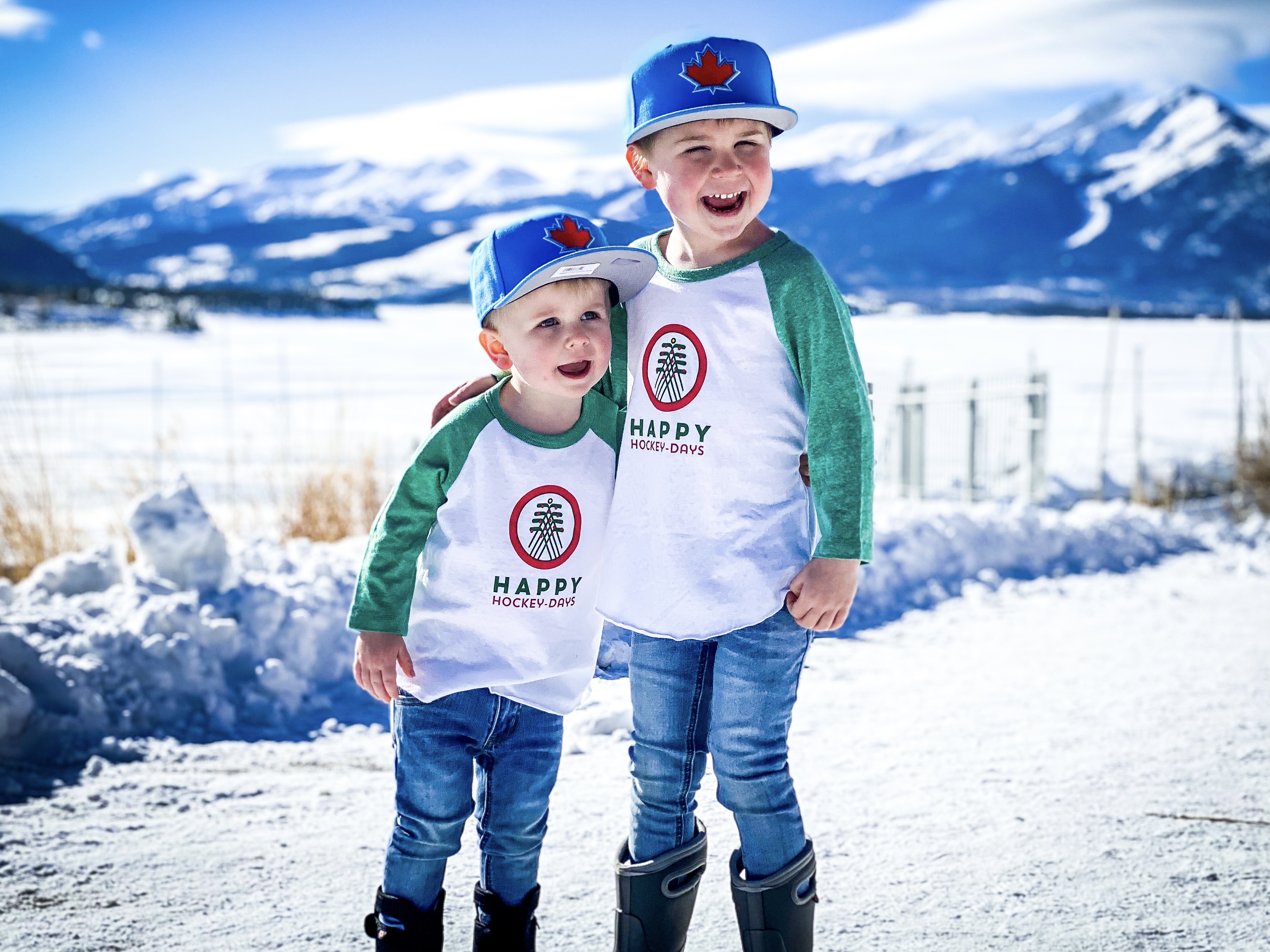 Decker is 5 years old and the brains behind this beauty business! He loves all sports; hockey (obviously), basketball, lacrosse. soccer and football! Decker is wicked competitive and loves coming up with "big ideas" and making buds wherever he goes! Decker is looking forward to playing his first season of hockey this fall and working on his skills until we can get back on the ice!
Riggins is 2 years old and he's an absolute dare devil. You definitely won't find him sitting on the bench anytime soon! He loves snacks, our dog Gino, long naps and shadowing Decker's every move! Riggs has a bit of a mean-streak in him and we wouldn't be surprised if he turned into a bit of a goon haha! Big contact sport guy! Nickname: Muffin... fitting, right?
MEET THE PARENTS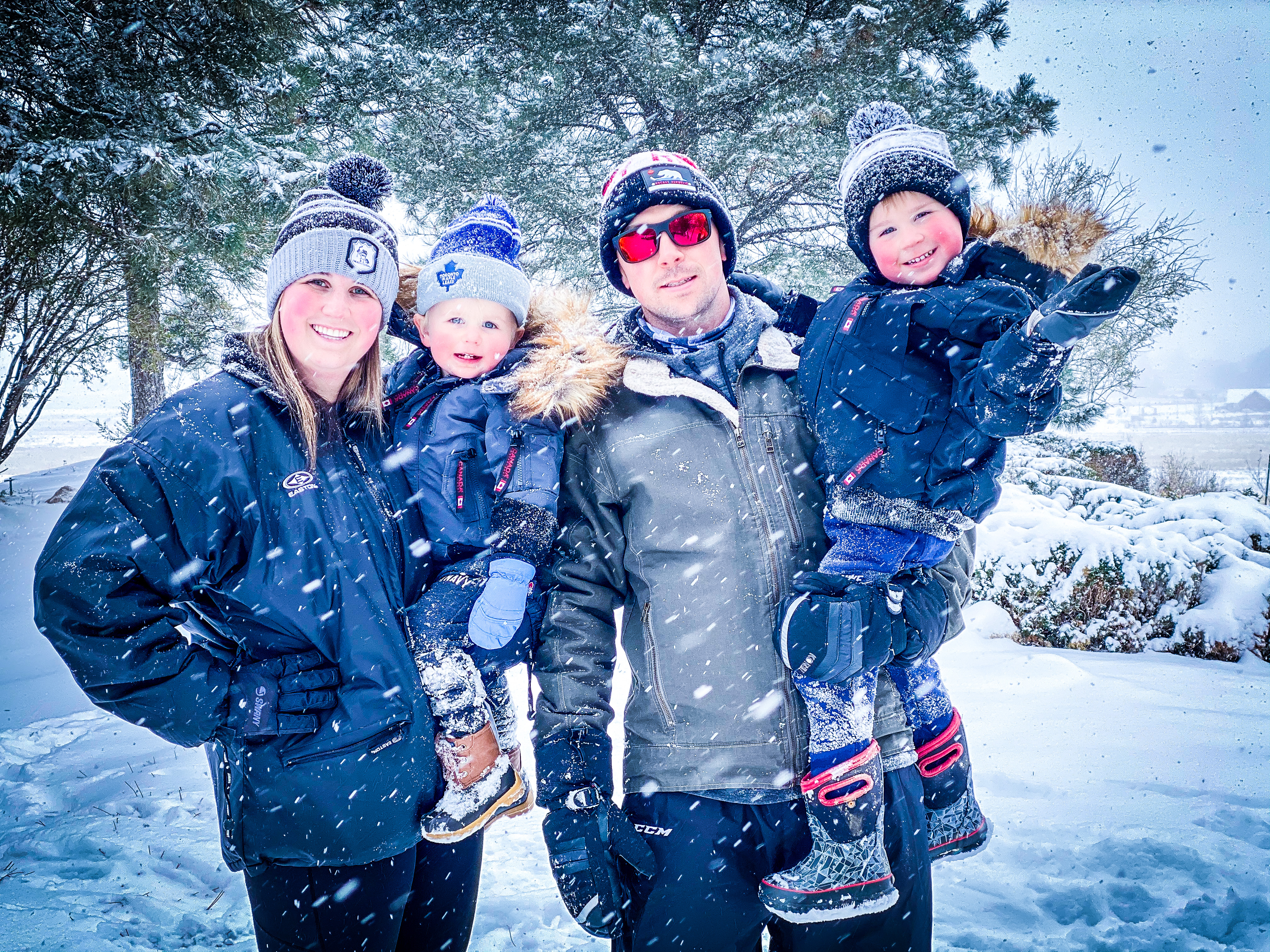 Rick is originally from Barrie, Ontario and grew up playing hockey like any other Canadian kid! He started with the Barrie Flyers organization, followed by Toronto Marlboros AAA (GTHL), Barrie Colts AAA (OMHA), Couchiching Terriers Jr. A (OPJHL) and the Colingwood Blues Jr. A (OPJHL). From there he was recruited by Elmira College NCAA DIII hockey in Elmira, NY and after graduation he played for the Innisfail Eagles Chinook HL. In addition to his extensive hockey background, Rick also has a love for the game of lacrosse. He played for Barrie Tornados Jr. B, Burlington Chiefs Jr. A, Orillia Kings Jr. A, Akwesasne Indians Jr. A, Huntsville Hawks Sr. B, Brooklin Redmen Sr. A, Elmira College NCAA DIII and the Airdrie Knights Sr. B teams. Rick also worked and coached at NTR Canada (National Training Rink) in Barrie, ON.
Maddy - The Mom.
Maddy is from Colorado. At 3 years she was given the opportunity to play hockey or figure skate - easy decision and she never looked back! After playing with boys until she was 10 she decided to make the move to play for The Colorado Select in Denver Colorado. She played AAA hockey thru her senior year, leading up to this The Colorado Select won back to back to back Bronze Medals at Nationals in 2008, 2009 and 2010 and was then recruited by Elmira College to play NCAA DIII hockey in Elmira, NY. Maddy has been involved with Youth Hockey thru the years - she was a Coach and Counselor for High Altitude Elite Girls Hockey Camp (HAEGHC) hosted at the Colorado University Boulder campus. She volunteers with USA Hockey and Try Hockey events held around Colorado. She was the Coaching Director of Hockey for the GYHA - Greeley Bears Hockey Association.
Fast forward to now. Since graduating college, Maddy and Rick have lived in New York, Alberta and back to Colorado where they are settled permanently! They have played and coached Youth teams together since and their main goal is to grow the sport of hockey in CO, share their knowledge of the game and give back to the sport that brought them together!